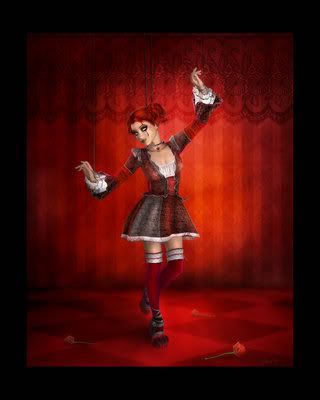 sometimes you can't outrun your past. no matter how hard you try or how many miles you put between you.
thank you, internet :(
i thought i had cut my puppet strings and become a real girl, but no..
this someone (well, several someones -cause hyenas always travel in packs) sneaks up on the unsuspecting callie and manages to throw her life into turmoil. she sits and regroups while he/they run cackling off back to their own miserable existence to lay low and plan her next demise.
life slowly returns, emotions are packed safely away after damage assessment... time passes..
but she knows they will be back.
some out of spite and evil, some seeking parts she cannot give. all pulling at the flesh of her soul.

yes, Pinocchio, you are still just a puppet.